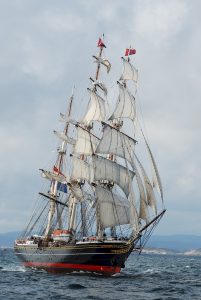 Sailing is to propel a craft by the power of the wind. Usually Sailing is to move a watercraft on the surface of the water in lakes, seas or oceans but it can be on land or ice with a rolling board. In the old times, sailing and paddle was the only way to propel ships on water but today sailing is an adventure sport and only use for recreation in two types, racing and cruises.
Sailing boat categorized in these styles: Cabin Boat, Catamaran, Classic Boat, Cruiser, Dinghy, Flatboat, Keelboat, Motor Sailer, Sailing Yacht, Trimaran
There are many sailing competitions around the world in coastal, offshore or in the oceans with different rules and classes such as Olympics, America's Cup, Cowes Week, Mug Race, Transpacific Yacht Race, Volvo Ocean Race, the Swiftsure Yacht Race, …
Sailing in Vancouver, British Columbia (BC), Canada has various kinds of choices because of the Pacific Ocean and lakes in the state like Kootenay Lake, Okanagan Lake or Cariboo Lake. There are some regulations and permit requirements for sailing across Canada.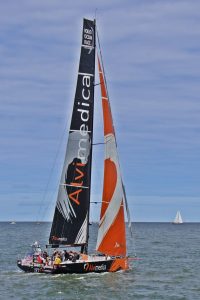 Safety Tips:
Check your boat and equipment before getting in the water
Check if your sailing destination requires a permit or restricted area (some trips may end up in another country)
Look up weather and water condition forecasts
Do not go on water during storms and high winds
Tether to the boat with a harness in rough conditions
Make sure you and  your crew use personal flotation device (PFD)
Carry signal devices like whistle, fog horn, flashlight, …
Be cautious about the sun and skin burning
Be cautious about hypothermia
Study the local chart that you will be sailing
Double check your safety equipment, use a safety checklist
Drink water regularly, dehydration can be very dangerous
Carry a GPS and cell phone in case of accident or getting lost
Stay in the boat and be alert all the time of sailing
Use a float plan to alert rescuers in an emergency situation
Do not impair by alcohol or drugs while sailing
Choose a trip within your ability
Try not to sail alone and tell somebody where you are headed and when you will be back
Most popular companies to manufacture sailboats are: Amel, Baltic, Bavaria, Beneteau, C&C, Catalina, Columbia, Dehler , Dufour, Elan, Ferretti Yachts, Fountaine Pajot, Freedom Marine, Hallberg-Rassy, Hanse, Hinckley, Hylas, Island Packet, Jeanneau , Lagoon, Marlow-Hunter, Meridian, oyster, Pacific Seacraft, Sparkman & Stephens, Tartan, X-Yachts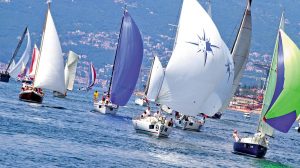 Useful Links: